Si's Musical Mother Jones in Heaven Now Touring Nationally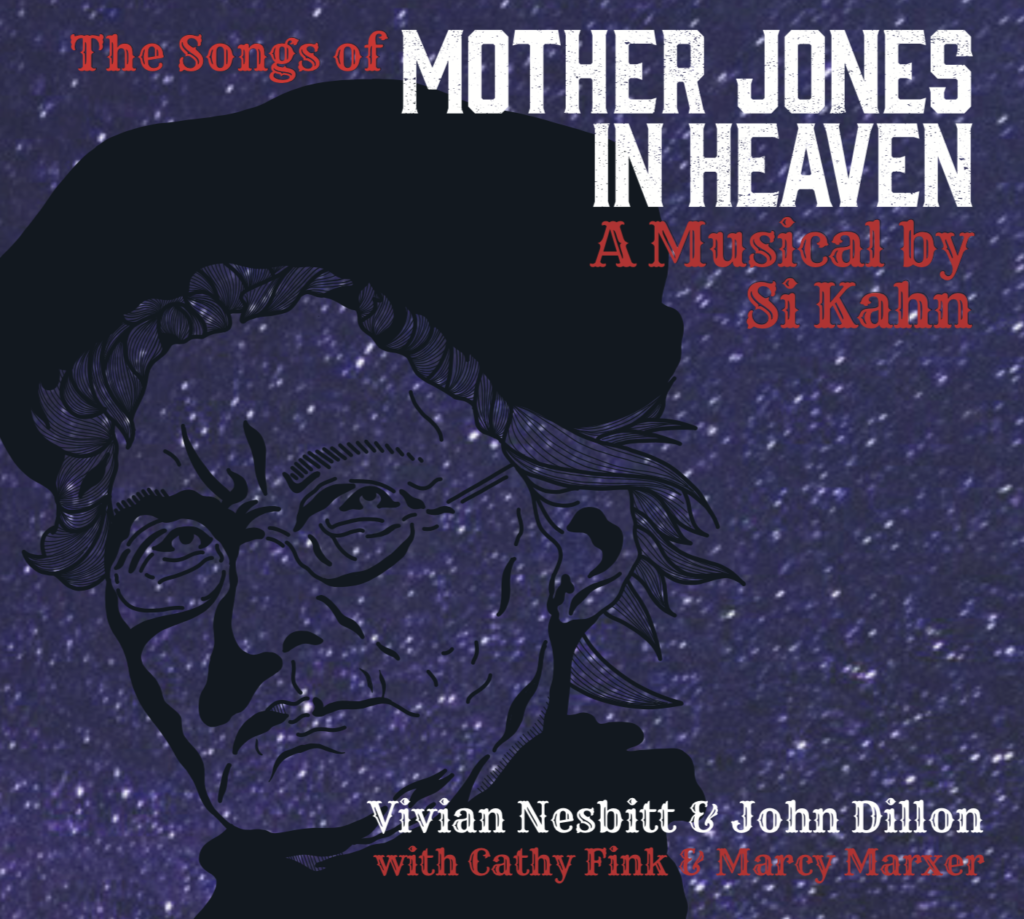 Can you use some reinforcements in the fights for justice in your community? The historic "Most dangerous woman in America" is available to help!
Si's musical Mother Jones in Heaven is currently touring the country in an RV named "The MotherMobile" and can stop for a night, a weekend, or longer at your local theater, community center, union hall, college/university, faith community, or even your own living room. The musical stars third generation actor Vivian Nesbitt (Breaking Bad, Longmire, Night Shift) with guitar accompaniment and harmony vocals by Vivian's spouse John Dillon. To find out where 'Mother' is going to be next and/or to arrange for a visit, please email info@motherjonesinheaven.com.
The musical opens as Mother Jones arrives in Heaven to discover that it's identical to her favorite Irish Pub in Hyattsville, MD. In the course of the 70-minute performance, Mother Jones looks back over her life, balancing the scales as she sifts through her storied past, weaving moments of profound insight with hilarious tales of a hellion in her prime. On the one side, her methods and practices, on the other, her reputation and results.
While you're waiting for Mother Jones to arrive, take a listen to John Dillon's latest original song "Greenland, Greenland." Need we say more? Here's the link where you can listen, read the lyrics and share on your favorite social media platform:
https://soundcloud.com/user-538233394/greenland-greenland
'THE SONGS OF MOTHER JONES IN HEAVEN' CD DEBUTED AT #12 ON THE FOLK CHARTS. CLICK HERE TO ORDER!