Subscribe to Si Kahn's enews here.
https://madmimi.com/s/1d4b921 for full enews blast from July 14, 2021
In the Beloved Community, We Take Care of Our Own
The phrase "beloved community," which so many of us learned from the beautiful, powerful rhetoric of Dr. Martin Luther King, Jr. and the late John Lewis, has a special resonance for Southern organizers and activists.So many of us know each other, have worked, celebrated, and grieved together. We think of ourselves as part of The Movement, as a community, as almost a family.So when one of our own falls on hard times, it's a hard time for all of us, and we do what we can.Kamau Marcharia is one of the unsung heroes of the Southern Movement. Framed as a young man, he spent 10 years in a maximum-security prison.

There was a trial, you took the fall
So you spent ten years behind a prison wall
Solitary, you had no one else
When you walked out, you had become yourself

Kamau and I worked together at Grassroots Leadership for 17 years. He is one of the most quietly courageous, passionately committed, deeply decent, fun to be with people I've worked with in my 56 years as a civil rights, union, and community organizer and musician.Now he has multiple myeloma. That's a kind of cancer. Needless to say, it's hard on him in many ways, not least of all financially.Now Cathy Howell, Kamau's organizing partner in South Carolina for many years, has started a GoFundMe campaign to raise money to help Kamua with his many expenses. Many of his Sisters and Brothers in the Southern Movement have already contributed, as well as Kamau's friends and admirers from other places.

There are still warriors trying to do what's right
They are beside us in the darkening night
They give us courage, they give us care
There are still warriors, we're so glad you're there

The lyrics above come from a song I wrote about my friend and beloved comrade Kamau Marcharia. It's called "Warriors." You can listen at https://soundcloud.com/artmenius/warriors-by-si-kahn.And you can make your contribution at https://gofund.me/bd51c08fIn solidarity and hope,
Si Kahn
"Warrior"
Words and music by Si Kahn

There was a trial, you took the fall
So you spent ten years behind a prison wall
Solitary, you had no one else
When you walked out you had become yourself
Liberated, you came back home
But you only knew how to be alone
So you learned about the you and me
And you built your own communityThere are still warriors
Trying to do what's right
They are beside us
In the darkening night
They give us courage
They give us care
There are still warriors
We're so glad you're thereIs it too easy, is it much too hard
To be a prophet in your own backyard
In the corners of this weary land
To be a rebel with an outstretched hand
How are you able to play this part
Why did hatred never break your heart
In that prison where you lost your youth
Did you learn freedom, did you find the truthAt midnight when the moon turns red
And churches burn to wake the dead
Where is the water to smother out
The fire of hate, the flame of doubt
There is a silence that chills the bone
There is a choir that calls us home
If we are worthy of the load we bear
Then we can find out freedom anywhere

© Joe Hill Music, LLC (ASCAP). Administrated by Reel Muzik Werks, LLC. All rights reserved.
In Mid-November 2020 LaborPress.org interviewed union organizer Phil Cohen about his second memoir Fighting Union Busters in a Carolina Carpet Mill. NB: Unfortunately, a computer hack wiped out six months of the website's content. We reconstructed the article from their enewsletter that included 2/3rd and a plain text version of the rest.
You probably already know this. But when someone in Appalachia or the Deep South says to you, "You've been telling stories again," they're basically telling you that you're lying.
But the story I'm going to tell at 6:30 pm tomorrow, Tuesday, January 26 is as true as memory allows. I've never told it before. I'll be telling it for the first time ever during a special event called Local Live(s) on my wonderful Charlotte, North Carolina NPR Station WFAE-FM. Please click https://www.eventbrite.com/e/local-lives-wfae-tickets-134280846627?aff=storytellerpromo to get your ticket for the event, only $5.00 plus a $1.94 handling fee. Tickets are limited.
The story takes place in the town of Roanoke Rapids, in that part of North Carolina we call "Down East," in the late 1970s. I was there working as an organizer for the Amalgamated Clothing and Textile Workers Union (ACTWU).
Back then, Roanoke Rapids was the second largest textile mill town in the United States (the first was Kannapolis, North Carolina) with some 3,500 rank and file workers in seven mills. The mills were all owned by the J.P. Stevens Company, at the time the second largest textile corporation in the world. The union was fighting to get a contract and was having a hard time of is. The portrayal of this historic labor struggle in the movie Norma Rae starring Sally Field, isn't completely accurate, but it definitely catches the spirit of these courageous workers.
Contrary to rumor, I am not the model for the Jewish organizer played by the late Ron Leibman in the film. As it happens, I got to town just a little bit after the movie ended. That's when I met and became friends with Louis Harrell.
I'm still putting the story together with elements that may or may not include the Roanoke River, cotton mills, Brown Lung disease, the 1934 General Strike, coal miners, cotton dust, graveyard shift, pall bearers, porch swings and how I came to write my song "Go To Work On Monday." Even I won't know how the story ends until I tell it to you tomorrow evening.
Click https://www.eventbrite.com/e/local-lives-wfae-tickets-134280846627?aff=storytellerpromo to listen and find out why I'm still telling stories.
ABOUT LOCAL LIVES
Local Live(s) is a storytelling event focused on deepening the connection between journalists and the communities they serve. And it's all virtual, so you can watch and participate from the comfort of your couch. They'll be live music and fantastic true stories from journalists and local legends. Get your tickets and more info here: https://www.eventbrite.com/e/local-lives-wfae-tickets-134280846627?aff=storytellerpromo
When I learned Saro Lynch-Thomason was planning to launch a Patreon campaign, where people who deeply believe in a particular artist agree to make regular monthly contributions to support her work, and in return receive examples of that work that might not be otherwise available, I wrote her thusly:
I asked Saro Lynch-Thomason if I could be the first to make a monthly pledge to her new Patreon campaign, not just because of our long friendship, but because I deeply believe in Saro, the work she does, the values she stands for. A gentle, tough soul, Saro gives us hope for the future of music that makes a difference, of work that helps us imagine and create a better, gentler, more just world.
Songwriter, singer, teacher, historian, author, graphic designer, artist — amazingly enough, she's good at them all. But what I love and respect most about Saro is her essential decency and humanity, her rootedness in community and in care for others. Here's a quote from her Patreon site:
"My song craft is about equipping living generations with what musician and organizer Utah Phillips called 'the long memory.' I believe that when we listen to the stories behind our songs, we are better prepared to walk the paths of resistance and resilience well worn by those who came before us."
I've never before used this newsletter to request financial support for another artist. But in addition to all of the above, there's a particular reason I hope you'll join me in helping give Saro the space and support she needs to continue and enhance her good work. As she writes on her Patreon page:
"And, to be real, this Patreon is also a way to help support my self-care. I live with several autoimmune conditions and a separate form of chronic nerve pain. Dealing with these conditions can be tough, and the stability offered by monthly patronage allows me to regulate my schedule and take care of myself while still getting to produce the art I love!"
I hope as many of you as possible will join me in supporting this truly remarkable artist and humanitarian. All you need to do to get started is to click on the text below.
For this time in which so many of us are far away from family and friends, here's Saro singing "10,000 Miles Away," backed up by Sam Gleaves, Liam Purcell and Hasee Ciaccio.
Based on the success of our strategies mobilizing young voters in the general election, we are working to create historic voter turnout in the two Georgia runoff elections where 21% of the electorate are young people. 

We are specifically focused on reaching young people of color.
 
Contributions go to reaching young voters using these innovative strategies:
1. Registering young voters, including the 23,000 young people born in 2003, but that will be 18 by Election Day, before the December 7th deadline. 
 
2. Sustained targeted digital advertising, reaching 1.1 million, and influencer partnerships on social media like Instagram, Snapchat and TikTok.
 3. Superpowering organizing by enabling young people to volunteer and organize through TurnUp, our innovative mobile app.
4. Get out the vote programs at college and high school campuses in Georgia.

 5. Sponsoring youth organizing fellows getting out the vote on the ground in Georgia.

  6. Calling and texting voters with our volunteers from around the country.
I hope you'll join me in contributing to Turn Up Activism. Best of all, because the organization is recognized by the IRS as a 501(c)(3) non-profit organization, your contribution will be tax-deductible.
You can make your tax-deductible contribution through ActBlue Charities https://secure.actblue.com/donate/turnoutgeorgia
If you would like to send a check or make a grant from a donor advised fund or foundation, make the check payable to Turnout Activism Inc. and send it to 35 Walden St #3g Cambridge, MA 02140, USA. Our EIN is 83-3917641.
Here's to victory in Georgia, the best way I can think of to start the New Year.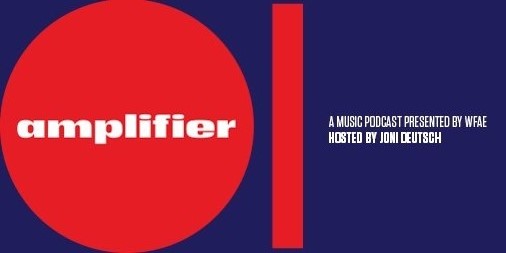 The Amplifier series, the music podcast from @WFAE, interview with Si Kahn will go live the morning of Thursday, September 10, on wfae.org/amplifier and Apple Podcasts, Spotify, Google Play, and anywhere podcasts can be found. The interview by Jodi Deutsch will focus on Si's life and music career and his thoughts on 2020's many up's and down's. You can hear it at http://wfae.org/amplifier. #WFAEAmplifier
Words and music to "Yo! Semite!" by Si Kahn. © 2020 by Joe Hill Music LLC.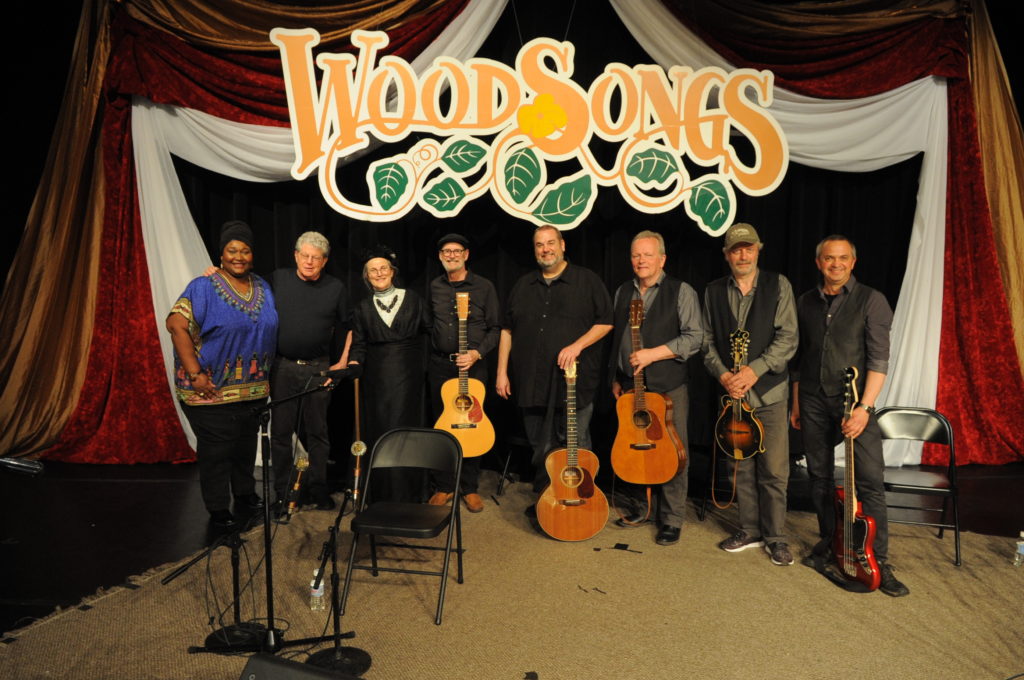 Woodsongs 972! Monday, August 3rd, 7 PM Eastern
Si Kahn, the Looping Brothers, Matt Watroba, and Vivian Nesbitt & John Dillon from spring 2019
At 7 PM Eastern on Monday, just go to https://youtu.be/DMDCbyVbjRQ to enjoy Si Kahn & Friends with the Looping Brothers, Matt Watroba, and Vivian Nesbitt & John Dillon on Woodsongs. A real concert in person with an audience from April 2019 in Lexington, Kentucky, marking Si's 75th birthday.